Gypsum Canyon Bridge Over the Santa Ana River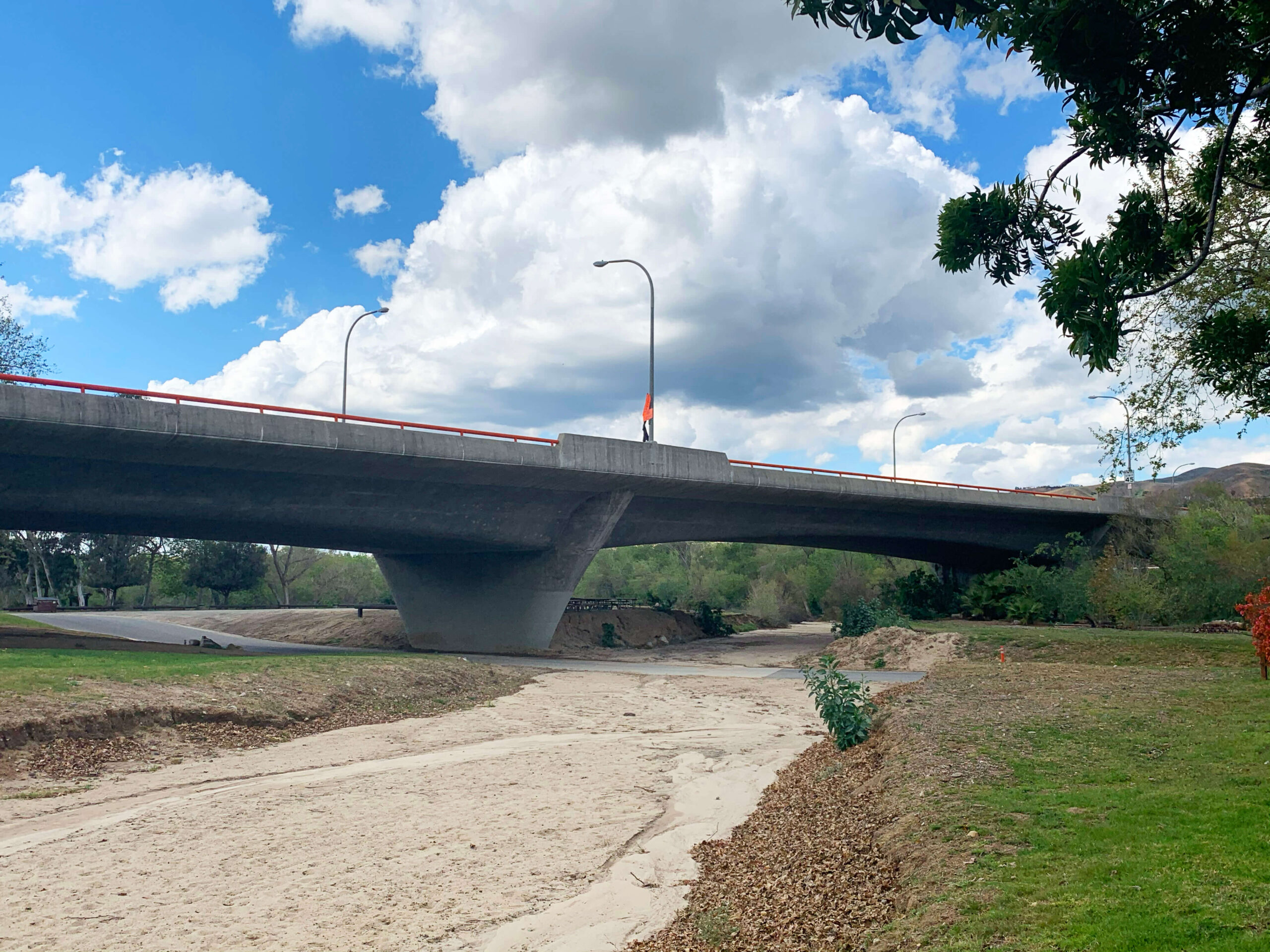 The Gypsum Canyon Bridge spans the Santa Ana River from the 91 freeway to LA Palma Avenue. It features three frames for a total length of 1,770 feet, including parabolic soffit, and gulf wing overhangs. Alongside the four traffic lanes atop the bridge is a protected pedestrian, equestrian, and bicycle lane.
Given its size and proximety to the river and Featherly Regional Park, project construction process faced many possible obstacles: deep foundation construction and significant false work construction within the river bottom, the ongoing communication with the various impacted stakeholder, such as the park authorities and general public, and the concerns and regulatory compliance issues that are unique to building in an environmentally sensitive habitat.
BergCM project management met each challenge successfully. The award-winning project was completed on time, within budget, and without any lost time injuries.